Walnut Creek Intermediate PTA

Every Child, One Voice

Walnut Creek Intermediate PTA | 2425 Walnut Blvd. | Walnut Creek, CA 94597



We Need You
!!! The WCI PTA is looking to fill our 2018-2019 PTA Executive Board. Some current openings are:
Treasurer
VP of Volunteers
VP of Ways and Means (Fundraising)
VP of School Programs
Historian
Auditor
For more information about the positions, please contact Emily Brown at
embrown@pacbell.net
2017-18 WCI PTA Meeting Schedule below. Everyone is welcome and encouraged to attend.

August 30th, 9:30am

September 13th, 9:30am (meeting with Superintendent Marie Morgan)

October 18th, 7:00pm

November 15th, 7:00pm

January 31st, 9:30am

March 21st, 7:00pm

April 18th, 7:00pm (Founders Night)

May 9th, 9:30am (welcome incoming 6th Grade parents)

Incoming 6th Graders:

Click here
for helpful tips related to the transition to middle school.
8th Grade Parents:

Click here
for 2018 Year End Activities Information
Parent Education:

If you missed the Walnut Creek Police Department's informative parent meetings last fall or want to review the discussion points again, click on the topic below for the pdf version of the presentation.

E-Scrip Online Mall:

Shopping online? Click here to Shop the
E-Scrip Online Mall
. We can earn up to 16% of your purchase! Our group id number is 138043018.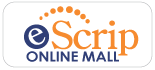 Free After School Homework Help:

Are you wondering where your child can get help after school? WCI offers free Homework Help Monday through Thursday after school which is funded by
WCEF
. These sessions are an excellent way to improve low grades, start (and maybe even finish!) homework before even leaving school, or simply get the extra help that might be needed from time to time.
Each HW Help session is attended by a credentialed staff member. This is just one of the many essential programs that WCEF provides to WCI, so make sure to take advantage.

Communication:

Staying connected to the WCI school community is not difficult when you sign up for our weekly e-news bulletin which is published every Wednesday.

Note, all school communication is through e-mail. No paper newsletters are sent home.